18/06/12 14:42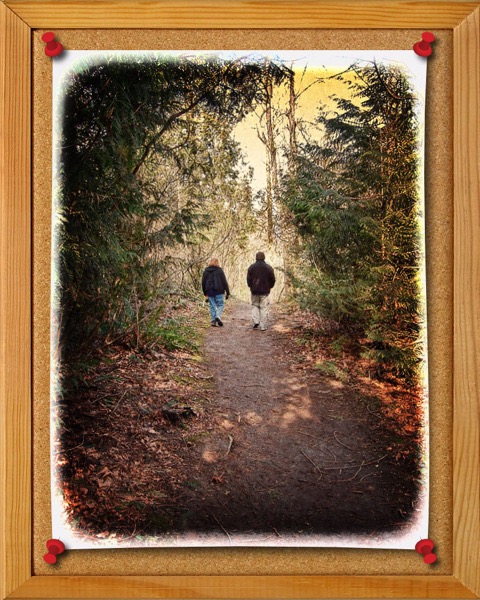 If you haven't noticed, Pinterest is storming the online world!
What the heck is Pinterest?
Pinterest is a new Social Media service where you "pin" things you're interested in to virtual refrigerator doors (or bulletin boards, if you prefer) that are dedicated to those interests. These are called "pinboards". For example, you might have a pinboard for your favorite books, another for your favorite bands, artwork, goofy little things you've found on the Internet, even things you hate! (
See our Pinterest account
)
How does it work?
Well, you find something you want to add to a pinboard , tell Pinterest the URL, it finds the pictures on the page, you choose the one you want, and Pinterest puts it neatly on the board. Cool, huh! You can make the process easier by
adding the Pinit button
to your browser. You can then easily pin a page to the appropriate pin board without the tedious typing or copying and pasting.
OK, I get the cool factor, but why are you writing about this on an art marketing blog?
As I've been playing with it for a number of weeks, I've found that many of the pictures and pages I wanted to share on Pinterest, were, well, lets just say, not optimal. The pictures were tiny, there was little information about the book/photo/painting that I could turn into a caption, and often the page didn't have links to where one could buy a copy, see more like it, or even a little bit about the creator of the work.
(I think you can see where I'm going with this)
Pintrest presents a marvelous opportunity to increase you audience. The more work you pin- and publicize of course- the larger your community becomes.
Make it a breeze for people wanting to add your work to their pages! This is the absolute best kind of promotion. Other people telling their friends about your work! I can hear you saying, "I don't have time for these Social Media things!" The beauty of this is that you don't have to be a user to benefit from it! This service works to your benefit whether you use it or not, as your friends and fans can pin your work from anywhere on the web. If your work is online it could be on Printerest. (I do recommend being part of the experience, though.)
So, what should I be doing?
Create Pinterest friendly web pages. Here's a few tips:
1) Have as few graphics as possible on the page. Make it easy for the program to find the image quickly.
2) The image should be of good quality and about 400-600 pixels in the largest dimension.
3) It should have a good description with links to your page, blog, Etsy store, Facebook Fan page, or email, so the visitor can buy what you are selling be it a book, photo, original oil, Giclee, cards, music link, etc.
4) Make sure you have the
PinIt button
on your page or post. This will easily allow them to post to their board if they don't have their own browser button.
If you decide to get involved in Pinterest (and again, I strongly urge you to do so), make sure you read and heed the Terms Of Use. The folks at Pinterest have clearly laid out their goals in creating the service and what they want the user experience to be, namely, spam free! While they recognize that there will be some blatant self promotion, they expect you to keep it to an absolute minimum. They expect your pinboards to be like your natural conversations or your refrigerator door. You wouldn't spend all your time at a party bragging now would you? Perhaps you'd mention something that was going on in the life of your family, maybe a gallery opening you'd been to, a class you'd taken, or a funny story you'd heard. You would talk about the achievements of your friends. you'd mention some new development or gizmo you'd discovered. If all you do is brag and try to sell something, your listener will soon excuse herself, never to return. The goal here is to invite them home for coffee. In the virtual world, home is your website. There you can show them your work and show them how easily they can own some (or buy your book, or music, etc.) Remember, the conversation you're having is with pictures. Pin some of your art - new works, what you are working on now- if you want to feature something you've just sold, consider a shot of the happy customer holding the piece, or a a shot of it hanging on the clients wall. Show how it fits the client's lifestyle. Post pictures of you hanging your art for your next show. Including people in your shots helps to give them interest and establish the boards newsworthy-ness.
Artists, writers, and musicians have a distinct advantage over most business users on Pinterest in that people have a built in curiosity about the creative life. Use that curiosity to encourage your fans to "follow you home"! Give your readers a glimpse at your life and they will share it with others.
Finally, at this time, some 80% of Pinterest users are women. This is very advantageous for the artist in that women are typically the decision makers for esthetic purchases. Keep that in mind as you create your landing pages from Pinterest.
So go explore Pinterest, see where it takes you and your art!